Reviews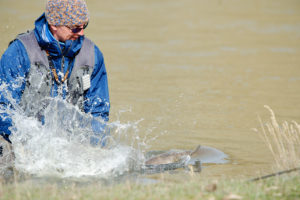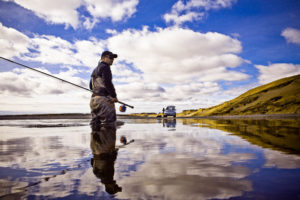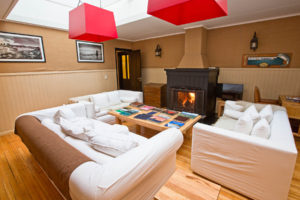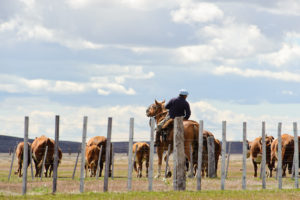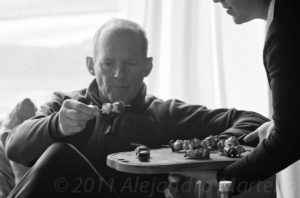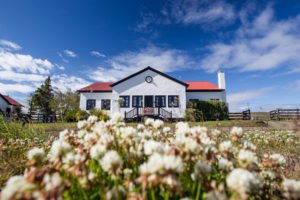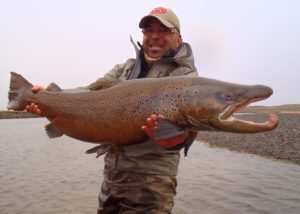 Read more testimonials
"We truly enjoyed our time at Villa Maria Lodge this year and commend both you and your assistant Alejandra for taking such brilliant care of us while we were there.  You are so skilled at taking care of our needs, being present at meals without being obtrusive, taking care of details such as being very thorough with making sure our dietary restrictions were met, that we had a different and interesting iced tea at each meal, our chargers were replaced after the unfortunate electrical surge which the whole lodge suffered, etc.
Santiago and Nervous Waters has a true gem in you and Alejandra as well as the talented chef and other kitchen staff.  And of course Jason, Alejandro and Alejandro were the best guides possible. We sincerely hope to see you all again next year.
Also, could you forward us the email address for Rosario at Pira?  She went above and beyond and really saved us on the day of our departure. Somehow we had not gotten the overnight bus tickets from Prana and Rosario found someone in the office on Friday night and managed to get copies for us.  Without her quick thinking and actions we would have been in a real mess.  We would like to personally thank her as well.
Again, we hope to see you next year and we wish you a smooth and great end of your season.  Please send our regards to Alejandra, Alejandro and Jason.
Thank you again. Warmly,"– Ariel and Shya
---
"Good to hear from you. My third time at Villa Maria and the best yet. Food was good and liked the variety. Your staff were all great and good to see Ali again as a familiar face in the lodge staff. She is very good.
You were also brilliant and should take a lot of credit for your professional approach and level of service.
Fishing guides were the best yet and all were good fishermen in their own right. This makes a huge difference to the fishing and a guide who actually fishes themselves is a better guide. It was brilliant and hope to see you again " – Neil
---
"Nice to hear from you !
I must say, that the lodge, the impeccable service, the friendliness of the staff, and the fishing, all exceeded my expectations and was a great experience.
Speaking personally, I thought the food was excellent. I particularly enjoyed breakfast and lunch. By the time we got back to the lodge at night, I found the Multi-Course tapas just too much, particularly as I had to lie down immediately afterwards, and try to sleep !! I would have been content with a light snack 🙂 This is not intended to be a criticism of the chef ! I just don't need so much food and not late at night close to bedtime!!!
That it the only thing I would change :-). The entire package is excellent and the trip was a real treat 🙂
Good luck for the future to you and Alexandra !!! My best wishes to you both.." – Phillip
---
"Thanks for the email and hope all's well. Am off abroad today so will respond in greater detail when I am back but to sum it all up, it was an amazing trip and there really is nothing you can do to improve. I really can't grasp how you personally manage to make everything run so smoothly….everyone needs a Claudio! All the best and thank you so much for everything. All the best,"" – Andrew
---
" Claudio san, Thanks you very much for all the hospitality from Villa Maria stuff .We did enjoyed. Hope I will be able to make next year .Argentina is quite far a way from Japan " – Saitoo H.
---
" I indeed enjoyed very much  my week at Villa Maria, with very good food, efficient and  friendly service from all staff. In addition, an excellent team of guides were at  our service."  – Gilbert P.
---
" I can't even begin to tell you what a wonderful experience we had and how thankful we were for your hospitality and kindness. We will rave about Villa Maria to anybody who will listen to us. " – Corey M
---
"We had a simply wonderful time. The staff was outstanding" – Peter H., USA
---
" Villa María River Lodge is the most beautiful, quiet and remote place that I know. Lovely staff and guiding. Excellent food".  – Johannes K., Germany
---
"Excellent!!! Fishing was a very good, positive experience!" – Bill P., USA
---
" Very Good. Villa Maria continues to be a favorite lodge, year after year. This year the fishing was less than prior years but still a good trip." – Dave M.L., USA
---
"Fantastic fishing and the warmest hospitality! Thank You!" – Angus S., UK